Vision
PEER Academy is committed to individualized programs for our students using strong relationships and evidence based practices in autism education to maximize each student's potential for leading a self-sufficient life.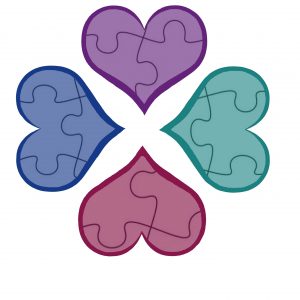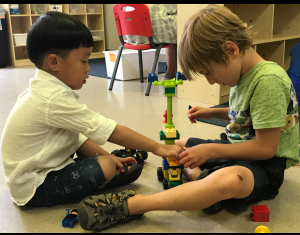 Mission
The mission of PEER Academy is to provide a challenging individualized education, emphasizing peer interaction and collaboration, that inspires each child to reach his or her full potential.
Core Values
Prepare:  We will prepare our students to achieve their fullest potential, utilizing a curriculum tailored to their individual needs.

Encourage: We will encourage our students to rise to challenges, overcome barriers, and do their very best.

Empower: We empower our students by providing a safe, supportive environment in which to learn collaboratively, to help each other and to grow together.

Respect: We respect each child's unique abilities and interests, and we encourage our students to respect their peers in order to form a strong community of learners.

Partner:  Education is a team effort. We strongly believe in partnership with all individuals involved in the educational well-being of our students, parents & family, & the community to assist in achieving the ultimate unique potential of each of our students.
Goals
PEER Academy provides a quality education, while maintaining a low student to teacher ratio, and accommodating each child with individualized programming.
Board of Directors
Deidra Messinger
Christina DeGuimera'
Robin Dawson Hatfield
Zak Stansell
Lindsay Messinger
Tyler Pipes
Brittany Burris
Tobi Ferguson
History
A message from our Director:
When our son was diagnosed with Autism, our first thought was not "where will my child go to school?" At first, we were completely immersed in the ever-so-important early intervention stage, which included Speech therapy, Occupational therapy and Applied Behavioral Analysis. While our son did well in his therapies, he got older, and soon we were faced with finding a school that would meet his needs and help him reach his full potential. We longed for a school that would be a perfect fit-one that will nurture him and allow him to explore his environment while teaching him life skills and academics. Like many parents in our area, we felt agonized that there was a large hole in the services and educational opportunities available for special needs children in our area.
​
We decided to take matters into our own hands and look into opening our own school – one where our son would not simply be placed in a special education classroom with a large student to teacher ratio and too few aides. We knew our son, like most kids, would learn best in a smaller, more intensive educational setting.
As we began to look around, we discovered a woman who had been down the same road a few years earlier and tried to start a school. With her, we have developed The PEER Academy. PEER stands for Prepare, Encourage, Empower, Respect – all values a school should have for educating children. PEER Academy also acknowledges that our children will be among peers. They will not be the "special ed kids" in the class; they will be perfectly normal for being exactly who they are. Their parents will be our peers. We will be with friends and collaborate with those who understand our journey.
Founder, Deidra Messinger